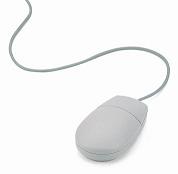 Qualified software users may participate in 3D Inspection System Test Drive in several ways, such as downloading the latest software and related materials, exchanging ideas, and, most importantly, providing and reviewing feedback about their experiences. The collective feedback from our Test Drive members enables 3D Inspection Systems to make software and services the best that they can be, and you can learn about and contribute to exciting projects. You can find out further details about how to participate below.
 
3D Inspection System Test Drive Program FAQs
 
Q. What is the Test Drive program?
A. Test Drive is part of our software beta testing program, where pre-release copies of new upcoming versions or features are made available to members before they are official released to other users. This allows members to provide us with valuable feedback about how a new feature works in real-life testing or should work before the feature is finalized. The large variety of system configurations, customized data, and steps or methods used also help to uncover any obscure bugs or issues that were not apparent during previous testing.

Q. Is this a new program?
A. No, the Test Drive program has actually been in effect for several years now. Prior to the Test Drive program, beta testing privileges were only open to a handful of select users. When the Test Drive program was first instituted, this greatly expanded our beta testing program by hundreds of users, resulting in higher quality software for all users. However additional hundreds of new inspectors who have since become users of 3D Inspection System software were not previously offered the opportunity to join Test Drive. So we are pleased to extend the offer to all Premier users who have a current software subscription.

Q. How do I enroll in the program?
A. Just say Yes! Reply to your special email invitation with "Join Me" in the body of the email and we'll be happy to add you to our Test Drive program. If you did not receive an invitation but are a Premier subscriber and would like to join, please contact technical support about membership.

Q. Why are only Premier edition users are eligible for this offer?
A. Premier editions have the largest feature-set of all 3D Inspection System software, and feature enhancements may not always apply to other editions. Premier editions are also updated before other editions, so they become available first. Besides, it's a nice bonus for our most discriminating class of software users to get features first!

Q. Are there any requirements for remaining in the program?
A. You must maintain your subscription plan for your 3D Inspection System Premier software. This shows your continued interest in keeping current with the latest features, and ensures members do not miss receiving final releases once the beta period is over. Should your subscription expire, you will automatically cease receiving new Test Drive updates, but renewing your subscription automatically keeps you in the program.

Q. What if I'm not an experienced computer user, or very rarely need new features? Is there any reason to enroll?
A. Yes, please! We are very interested in hearing opinions from experienced and novice users alike. We love to hear a wide variety of opinions and approaches, and would love to have you participate, no matter what level of experience you have with computers. Of course you should be able to communicate to us any specific steps or details in any feedback you provide, as well as be able follow any steps we may provide.

Q. What if a problem occurs?
A. We're here to help. Although we make efforts to discover any issues and correct them during in-house testing, the potential for problems or glitches does exist in beta versions. However while test drive versions are still in an open development phase, it is much easier and faster for our developers to correct any issues that may occur then those that may occur after an edition is released.

Q. I have joined Test Drive. What happens next? How will I receive Test Drive pre-releases?
A. Your enrollment will be added to our database. Whenever a new Test Drive pre-release is available, members are contacted automatically via email with instructions for downloading (sorry, no CDs). We recommend whitelisting 3dinspection.com email addresses in your SPAM filters so you do not miss out on any Test Drive email announcements. There may be as little as a week between new Test Drive releases, or several months, depending on the progress of our in-house development phases.

Q. What sort of feedback should I provide?
A. Feedback is used to improve the software or services that are being evaluated before the development cycle closes. In Test Drive, feedback issues can include bugs and suggestions. A bug is something that does not work the way you think it is supposed to, and a suggestion is something that you think could be made better by doing it a different way. You can submit issues that are bugs or suggestions. You can help ensure the validity of an existing bug. If many people are reporting the same issue, the importance of the issue will be increased. Sending in your feedback that you think is important also increases the value of that item, so be sure to participate! All input is valuable to help us improve your software and our interaction with you.

Q. What if I have ideas for improvements, but don't wish to join the Test Drive program?
A. You don't have to join our beta tester program to do that. We appreciate and use feedback from all of our users! Simply send your feedback to our technical department and they will make sure they are forwarded to the development team and logged into our wish list database for future consideration. However adjustments to new features have a much greater chance of being implemented during the test drive phase, before they are finalized and rolled out to all users. Otherwise changing the way a feature works after it has been finalized could disrupt other users who have come to depend on it working a certain way.

Q. What if I want to un-enroll?
A. No problem. Simply contact the technical department and let us know that you wish to un-enroll. As a regular subscriber you will still receive program updates when they are officially released. However, this will limit your opportunity to make your feedback about new features count before those features are finalized.