NJ Academy of Home Inspections (NJAHI™) is a Veteran Owned Business and an interactive home inspection school. All of our instructors and staff at the school are full-time practicing home inspectors. We are truly a home inspection school run by home inspectors.

We are the largest home inspection school in New Jersey and the only home inspection school in New Jersey that offers hybrid classes. Our HIGH-TECH classrooms are fitted with cameras and microphones, which allows our instructors to teach via ZOOM directly from the podium. That means our students can come into the classroom or take the course from home or wherever they are (out-of-state students are welcome).   
Our course is designed to not only help our students pass the National Home Inspector Exam but to successfully run and market their companies.
We also teach students how to successfully protect themselves from frivolous lawsuits while providing their clients with the information they need to make an informed decision on their purchase. How do we do that? By showing our students how to write the best report possible. We tell our students to write every home inspection report as if it was going in front of a judge. Our catchphrase, which students hear throughout the course, is, "WRITE IT FOR THE JUDGE."
All this is accomplished with the help of 3D Inspection System. 3D Inspection System is the software of choice for NJAH™. We feel that 3D Inspection System is the most comprehensive and flexible software that goes beyond what the others offer. One example of that is how 3D evolves with your company. As your company grows, 3D allows the implementation of new forms, templates, narratives, services, and users without a monthly fee. If you're a home inspector and want to put out the best report possible 3D Inspection system is the only choice.
We also sell our Pool & Home Inspection Narratives for 3D through our sister company Detail home Inspections (detailhomeinspections.com). The 3D Narratives offered are complied by a Board Certified Master Inspector Instructor who has conducted thousands of inspections with over ten (10) years in the field. The "Formset Template" includes disclaimers, limitations, and hundreds of customized narratives. It is designed to protect the inspector from potential lawsuits, drastically reduce the time inspectors spend in the field and writing the report. Narratives work with any version of 3D Inspection System Software, are transferable, and can ONLY be used with a licensed copy of the 3D Inspection System Software.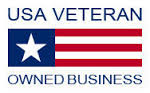 To find out more about our school, please visit us at nj-ahi.com or email us at This email address is being protected from spambots. You need JavaScript enabled to view it.
Nick Bruno
Director, Instructor, Field Mentor